Donald Where's Your Solemnity?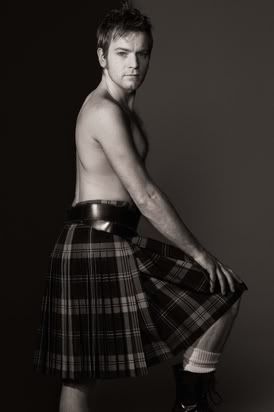 Yesterday I promised to tell you the story of the unfortunate juxtaposition of and Andy Stewart song and a cremation. And before I begin let me assure you that it is 100% true, or if not then I have been the gullible subject of the greatest sick joke in undertaking history.
Anyway, a couple of years ago I was conducting a funeral at the crematorium as I had been doing alarmingly frequently, and I arrived there to find the undertaker giving the gentleman responsible for the crematorium a hard time. When they noticed me I asked what they were talking and laughing about, only to be told this story:
Apparently the day before there had been a funeral at which the bereaved family had handed the undertaker a home-produced CD of an old gospel standard (I think it was "The Old Rugged Cross" but I cannot be certain) recorded from an LP, to be played during the service. However, the crematorium had recently been renovated and new technology had been introduced, including a CD player that was particularly snooty about playing poor quality home-recorded CDs. When one of these was introduced into the multi-changer, if it couldn't read it, it simply skipped to the next CD.
So when it came to reading this particular CD the system rejected it and went to a CD that was still lying in the machine from the previous service. This had been the funeral service of an elderly gentleman who had served in one of the Scottish Regiments, and the family had asked that Andy Stewart's "Scottish Soldier" would be played. That service had gone without a hitch, but the CD had been left in the machine.
So when the machine could not read "The Old Rugged Cross" or whatever it was in the next service, it simply skipped on to the first track in the other CD, which was Andy Stewart's greatest hits...
So instead of playing "The Old Rugged Cross" the bereaved family heard the first track on that album: the immortal "Donald Where's Yoor Troosers?"
Apparently, they were not best pleased!
ps. If you would like to support Children in Need you can buy a copy of the
Bandaged
CD which includes a version of "Donald Where's Yoor Troosers?" by Ken Bruce and the mysterious Ask Elvis (whom I know personally!). But I wouldn't play it at a funeral!