10 Day You Challenge - Day 6: 5 Foods
I said earlier on that 1 of my 9 Loves was food... to the point of obsession, but instead of my 5 favourite foods, I asked my youngest son to pick the 5 favourite dishes that I cook... So Ciaran's choice is:
1) CHICKEN SATAY- Chicken in a peanut sauce... No more like proper satay/sate than KFC but the family enjoy it and it is easy to cook.
2) SMOKED HADDOCK WITH CHORIZO - a rarity in that you will not often get me eating or cooking fish, but this is a great, quick, healthy, one-pot dish. I usually use smoked haddock, but Sally prefers the unsmoked.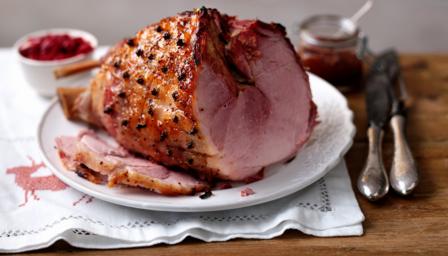 3) GLAZED GAMMON - I do most of the Christmas cooking in our house and whilst the residents might be a little restless if there were no turkey, it would be all-out insurrection if I didn't supply a glazed ham/gammon. I boil it in cider and then finish it off in the oven with a glaze of mustard and dark brown sugar (great for diabetics)
4) PORK CHOPS AND ONIONS - A family recipe, from my mum, which was adapted by me... The kids are more interested in getting hold of this recipe than in inheriting anything else from me...
5) MACARONI CHEESE PLUS - as far as it is possible to go from the American instant abomination known as Mac N Cheese. This is our winter warming "what's left in the fridge" meal of choice... Though we haven't had it for some time as Sally is on a Slimming World kick at the moment... There are too many syns in this to even begin to calculate.
Those foods that didn't make the cut include, Havana chicken, cassoulet, Moroccan chicken and risotto.
Cheers